"Jewelry with purr-sonality!"

Hand made Lampwork Glass Beads

 One of a kind jewelry

Fused Art Glass

Original bead design by Doretha:

"Sand, Sea and Sky"  (photo Jerry Anthony)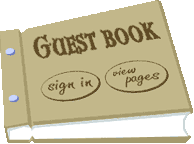 Website design Doretha Anne Jones.

Images on website not to be reprinted without permission from artist.  Copyright 2004-2015

Sand and Surf necklace:

(photo Jerry Anthony)

MY SEASHELL BEADS!!!  I am having so much fun making these and can't stop!  NO these are not real shells, these are my hand made glass creations from my torch!

"Full Circle", my 2007 entry in the "Bead Dreams" competition sponsored by Bead and Button magazine:

(Photo by Jerry Anthony) Private collection of a wonderful Meowette.  :)  

"Athena", wire crochet and gemstone necklace, one of my favorites I have made so far!! :

Please sign my guestbook below and I will send you 

emails updating on new shows, events and

when I am teaching classes!

Dr. Meow jewelry can now be found at DAFFODIL'S in Fort Walton Beach!   Daffodil's is open Tues-Sat 10 am-5 pm, 501 Hollywood Blvd. Mary Esther,FL Store phone:  850-226-6532. 

Also find my jewelry and fused glass art at EMERALD COAST GALLERY AND GIFTS, 37B Harbor Blvd, Destin, FL (next to McGuire's!) 850-460-8644, open daily!

Call 850-217-3200 to get Dr. Meow (Doretha)

We are excited to be part of the opening of Daffodil's , the newest boutique shop in Fort Walton Beach!

Daffodil's is home décor, gifts and garden plus of course

Dr. Meow jewelry galore!

  "Like" me on Facebook on my Dr. Meow Art Glass Beads page for events and classes.  Sign my Guest Book at the bottom of the page to be on the email list for events and classes!